Guests of Natasha's recently explored several camps in Botswana around the Okavango Delta and here is their feedback…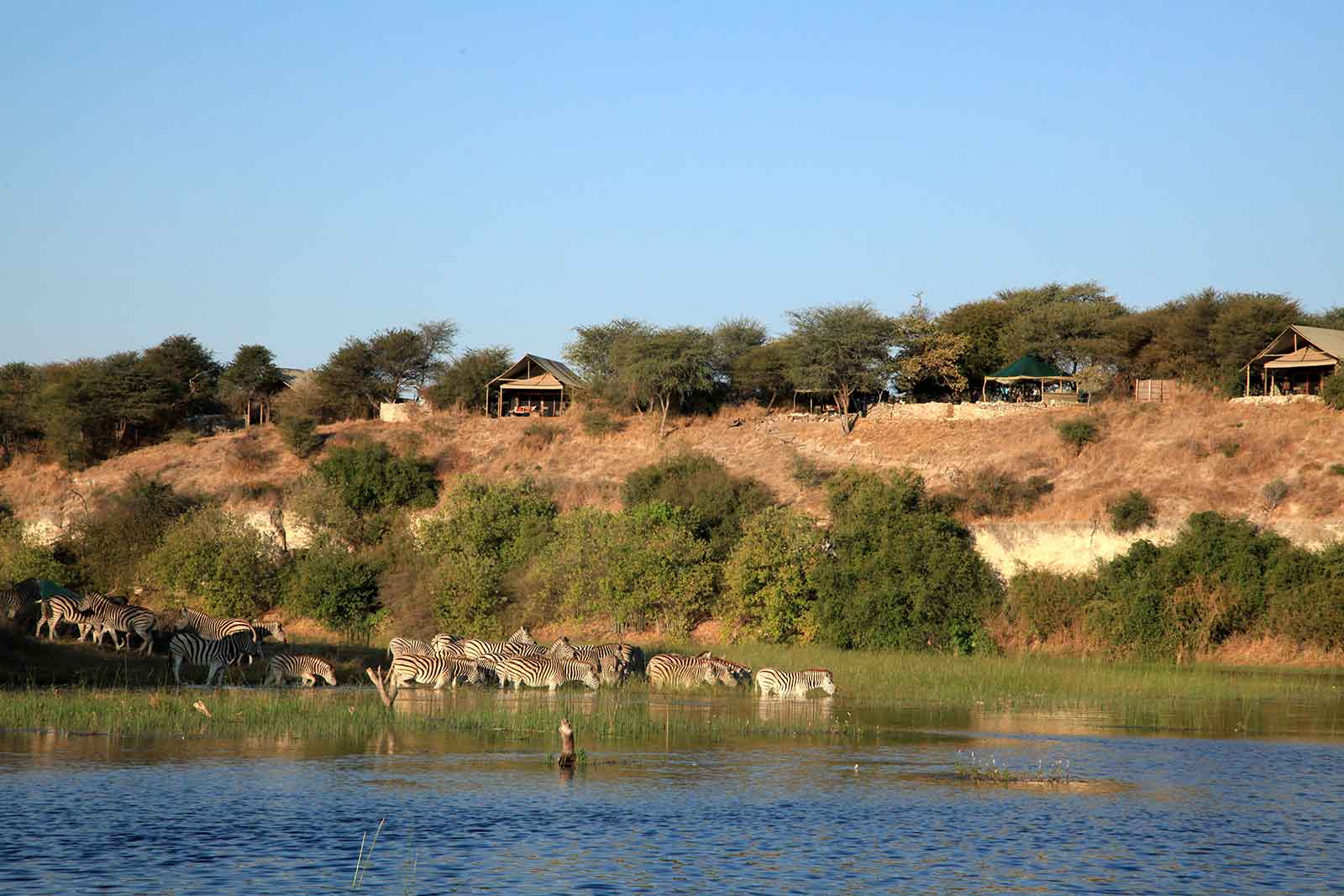 Hi Brett and Natasha,
You asked for a camp rating but it's actually hard, mostly because the itinerary considered as a whole gave us different settings and ecosystems and a different mix of wildlife experiences as a result. Altogether, we saw everything except a rhino, close up and personal.  The level of service was uniformly high as was the expertise of our guides.  All our beds were very comfortable with good showers and toilets.
All transfers were smooth and easy except from the airport to V and A hotel in Capetown (their fault not yours and the manager more than made it up with a free room service dinner).  Two nights at Akavango and three at the others was just about right.
That said, we would say Camp Okavango had the best facilities, Meno a Kwene and Okavango the best food, Pom Pom and Ghoha Hills the best views from our rooms. Pom Pom gets downgraded for lack of wifi and more basic tent rooms but we had the best safari experience there with our guides and wildlife sightings.
Our guest lodge in Vic Falls provided the perfect colonial era sojourn (but no one told us about the sunset river cruise and we were having a massage when the driver came so didn't go)
Except for the missed transfer, Victoria and Alfred on the waterfront continued the high end quality of the past several weeks.  Uber was easy to use and got us out of the waterfront tourist bubble.  (We did fine with recommendations from our Joburg friend but you might want to consider helping clients with recommendations outside the waterfront based on their interests.  We loved eating at the Pot Luck at the Old Biscuit Mill and Black Sheep in Gardens, Kirstenbosch of course, private wine tasting day in Franschhoeck through ToursByLocals, District Six and Jewish Diáspora museums)
In short.  It was a really great itinerary.  Sun Safaris came through as promised.
All the best,
Barry and Jill