Guests of Natasha's had the adventure of a lifetime on their safari experience travelling through Zimbabwe to Botswana and Uganda to experience the very best, here is their feedback…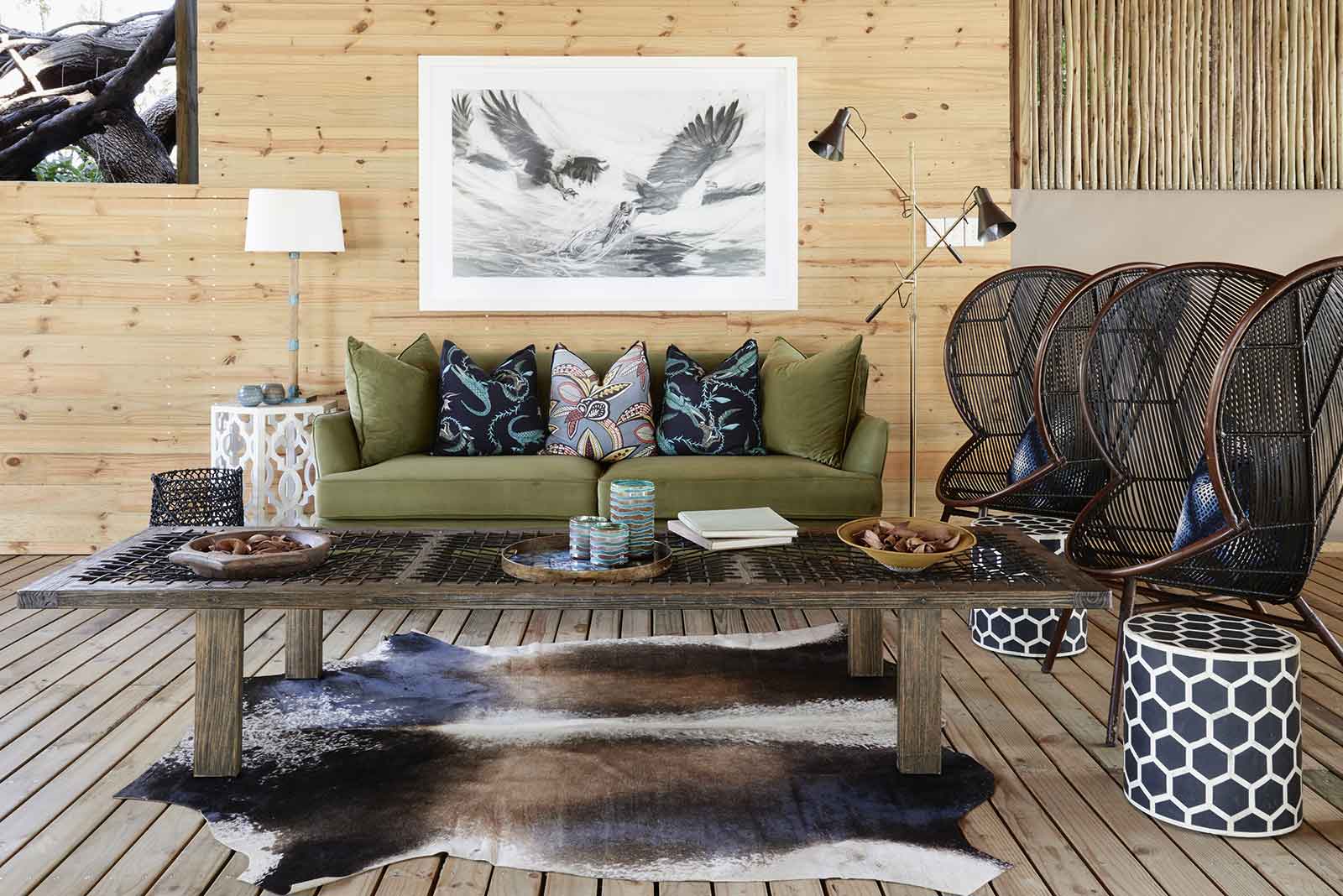 Hi Brett,
I'm trying to get my thoughts and photos together. It looks like I took around 3000 photographs which is a lot.
I have posted on Facebook Victoria Falls and starting on Davison's now.
I thought the camps / hotels were great.  There was a lot of variety.    I really liked the fact that they were all inclusive. It made it very easy to pick something from the menu to eat.   I also liked the fact that we had the same guides for our visits at each location.
I think we all liked the fact that we went on the game drives with just our group and every group had their own table set for meals. There was certainly plenty of time where you could network with other people after breakfast, during high tea, around the campfire and after dinner.  I met some interesting people and most were from the U.S.
Victoria Falls River Lodge – a wonderful place to start out the trip.   Accommodations were much nicer than photos could show.
Staff at both lodges were very nice and attentive.   Food was great.
Victoria Falls Hotel was nice. Their buffet breakfast was amazing. Their dinner menu was so so. We ate the second night next-door at The Kingdom at Victoria Falls.  It's a very pretty hotel.     Buffet dinner there was okay.
We did 2 Zambezi River cruises with Capt.  Billy and both were great and different.
Wild Horizons Wildlife Sanctuary was very interesting.    Loved touching and feeding elephants.
Loved Davison's and our guide, Paul, was great.  Accommodations were great and staff was wonderful.    I wish I had written down some more names of chefs and servers so I could give them thanks on Trip Advisor.
Chobe Game Lodge was a very nice hotel. The rooms were well appointed and spacious. The food was great and Leina, our server, was very attentive.    Ms. B, our guide, was very good. We saw lots of birds on the river cruise as well as lots of elephants, hippos, crocodiles.   The game drives were also great. Lots of monkeys, baboons, birds, various antelope, giraffes, cape buffalo, lionesses.
Ghoha Hills was very beautiful. We had that  sweeping view of the surrounding savuti.  Kennedy was our guide. Edwin, the manager, and the remainder of the staff were great.  We had to drive a little further for game viewing but it was quite all right.   We saw the usual suspects plus more birds.  We saw Sekoti, the famous lion!! Kennedy and I saw a black mamba when we almost ran over it with the jeep.   I had never seen a snake jump but it jumped over a meter high and luckily away from the jeep!
Camp Okavango was interesting that there were no game drives. We did the mokoro one afternoon and a couple of the boat activities and a walking safari.   Guides, Boston and Gee B, were great.
Sable Alley.   Mario was a great guide and the managers, Reilly and Adi, both nice.  All the staff was great.   Adi checked on us frequently when at the main lodge.   Game drives were awesome and Mario ensured that we got to see animals and get great photos.  I felt like he was genuinely attached to the individual animals that he sees routinely and he is sending us updates about the area lions and leopard.  Mario also took us to the local village for a drive around and we stopped at a couple of places and spent some money on local purchases.
Papyrus Guest House.  Staff was nice especially Alex. He walked with us one day to Lake Victoria. He said down and had lunch with us. He walked us down to the fishmarket at the end of the street.   Since it was quite a walk we had Matthew pick us up and take us back to the guest house.    It seems like the rooms could use a little bit of sprucing up.   But I guess you get what you pay for.    I probably would stay somewhere else in Entebbe should I go back.   I ordered a vegetable meal for dinner and had 2 glasses of wine and price was 25$ US.   That was a turn off.   The remainder of our group had similar drinks but had fish or meat and their meal cost less than mine.
Uganda – both camps were great.   Lots of scenery on the drives to/from airstrips to the camps.    Camps were not at all crowded.  Food at both was fantastic.  Staff was wonderful.   Staff and chefs were always checking on us.  Jean Baptiste, Mavis, Patrick & Patrick at the Gorilla Safari Lodge.
Nick, Simon, Shallon & Judith at the Sanctuary Gorilla Forest Camp.
I wish Ghoha, Gorilla Safari Lodge and Davison's  would have had a shop for buying shirts and hats and jewelry.
Maybe they feel their sites are too remote?
I was able to buy my husband a gorilla carved walking stick which he really likes.
We never had any problem with insects or mosquitoes.   None of the camps were crowded and at times we were the only ones at a camp.   All of the staff especially the Batswana and Ugandans are so thankful and gracious.  It was a pleasure to be around them.
When we were at Kihihi airstrip, we were surprised when a couple of guys came in with very large rolling suitcases.    We were certain that they wouldn't be able to get on the plane with that luggage but there was no issue with it being loaded onto the plane and they flew with us back to Entebbe.
What else can I say?    What a trip!! Hoping to talk my husband into going to Africa at some point in the near future.
Regards, Sharon