A client of Natasha's recently had an amazing adventure with endless wildlife sightings at Mala Mala main camp and here is their feedback: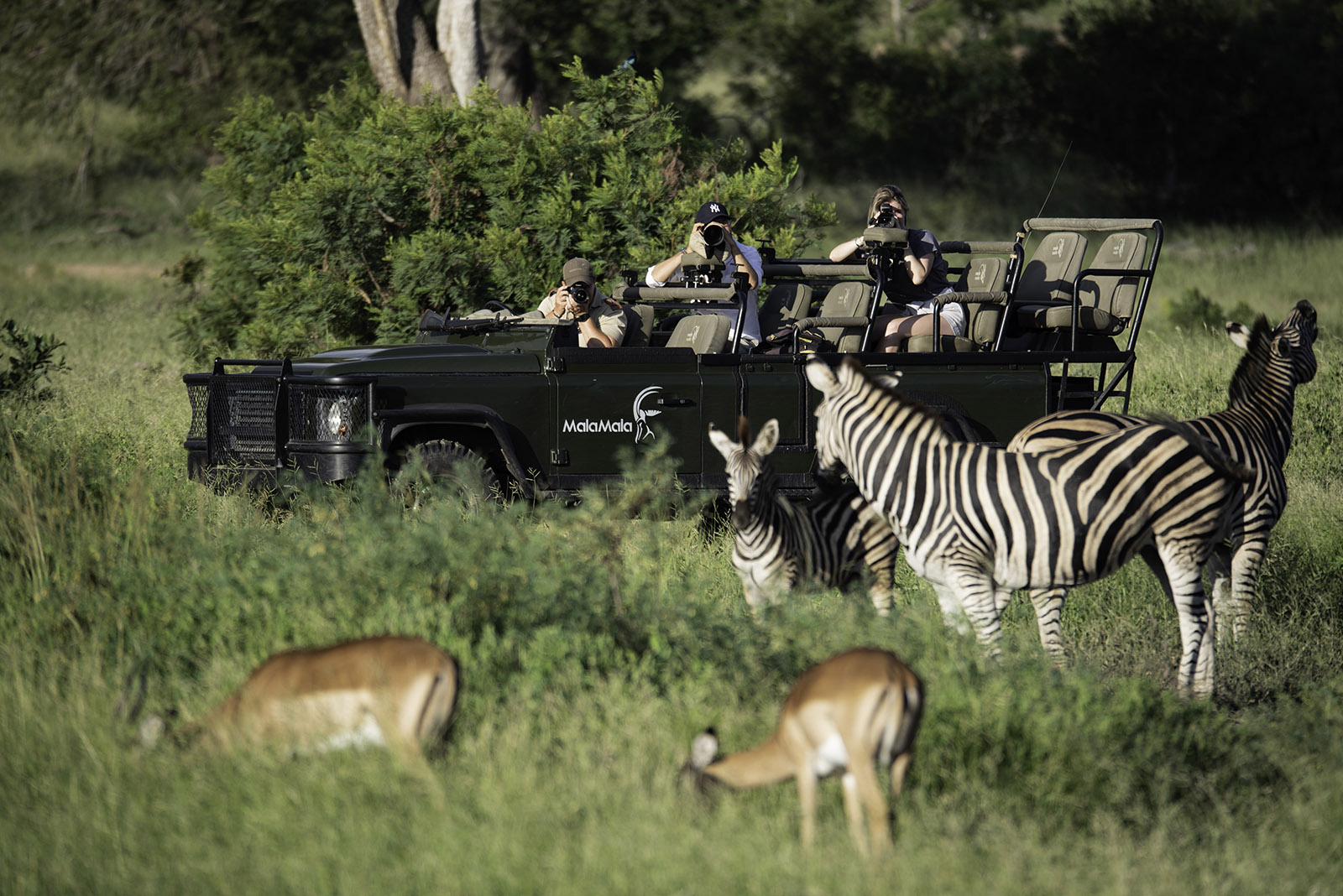 Hi Natasha,
Thanks for your email, trust you are doing well too.
My trip to Mala Mala was wonderful. The camp itself is awesome, with nicely appointed rooms and beautifully decorated public areas (except the gym facilities, which were a bit outdated, but it was not a big deal). The deck and the infinity pool have a stunning view over the Sand River. The staff were very friendly and efficient. The food was varied, abundant and tasty. My guide Reggie was very knowledgeable, attentive and always tried to position the jeep so that I could take great pictures. Reggie made my stay really enjoyable. The reserve is huge and has incredible landscapes.
The main reason I chose Mala Mala was for its outstanding game viewing reputation, and Mala Mala delivered. The animals are very habituated to the vehicles and always felt relaxed, allowing us to get very close. Over the course of my 10 game drives, I managed to see all the big 5 multiple times:
– 18 lions. 1 sighting included lions feeding on a buffalo kill in the river during sunset, with an unexpected fight between each other to claim the carcass. 2 other sightings included lions trying to hunt buffalo, but they were unsuccessful
– 8 leopards. 1 sighting of a female and cub and 3 sightings of leopard on a tree feeding on an impala kill with a hyena waiting underneath the tree.
–  A herd of 150 – 200 buffalo
– Countless elephants (at least 400)
– 14 rhinos. Mala Mala has recently decided to dehorn all its rhinos and stop reporting sightings as, unfortunately, the rhino population has decreased significantly due to poaching. Hopefully, they will be able to reverse this situation.
– In fact, there was one afternoon game drive when I saw all the Big 5 in a row.
I also saw wild dogs (2 sightings of the same pack), hippos, hyenas, genet, civet, baboons, mongoose, vervet monkeys, loads of plain game and many birds. Basically, the only predator I missed was the cheetah, but apparently there are not many in the reserve.
To sum up, it was an incredible experience and I am already looking forward to my next safari (hopefully next year).
Kind regards, Sergi.