Guests of Brett's recently had an adventure travelling around Zambia, Zimbabwe and Botswana to sample some of the best…here is their feedback.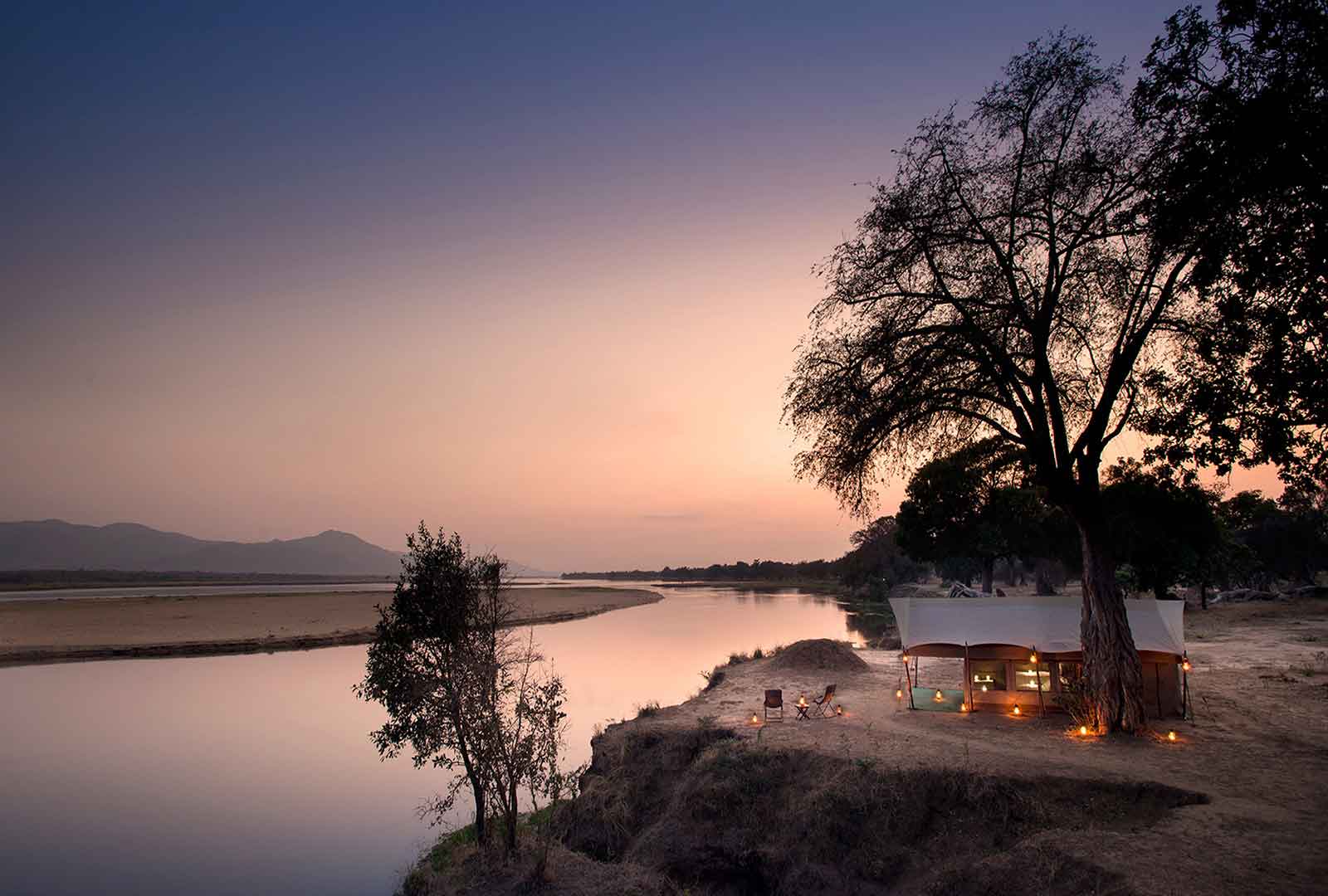 Hi Brett.
Letting you know our trip went very smoothly. We particularly loved the ABC camps.  Got off to spectacular start at Mana Pools. Had a very authentic connection with TK, our guide. And he is brilliant.
It was in Vic Falls we started not feeling well. The guided walking tour was worthless. Too much water to see anything and only benefit was being scooted to front of line. Wish we had done helicopter tour.
At Savute Lodge, the guides had to drive quite a bit to see anything. We did get to see Painted Dogs, their den, cubs and an attack on a hyena. And the team at the lodge is amazing. But with the channel being dry and no good rain since 2014, animal sightings were on the slight side.  Meanwhile, people from Chobe Lodge said there was about 60% capacity at the lodge and hundreds of animals along the river.  Still, when I go back through our photos, we saw quite a lot overall.
Glad we ended at Khwai Community Camp. Awesome place. Last day did Mokoro in stunning location and came upon two bull elephants in the water eating Lily pads. Beautiful way to end the trip.  And animal sightings here were probably the best of all camps.
Glad we did not do this trip at an older age because it is pretty physically demanding. Met a group in their 70s and they were pretty wiped out.  Now it's back to the gym.
Very, very impressed by how well the system is for handling all the tourists, telling us where to go, what to do, when to be there.  Excellent.  And special kudos to the ABC camp staff who are so committed greeting us warmly and genuinely and taking good care of us. I don't know if one can receive such good service here in the states, certainly not at the price level at which I travel.
Thank you for everything.
Janine