Guests of Natasha's recently went on an adventure of a lifetime travelling throughout the Madikwe Game Reserve in the North West Province and here is the feedback on their experience..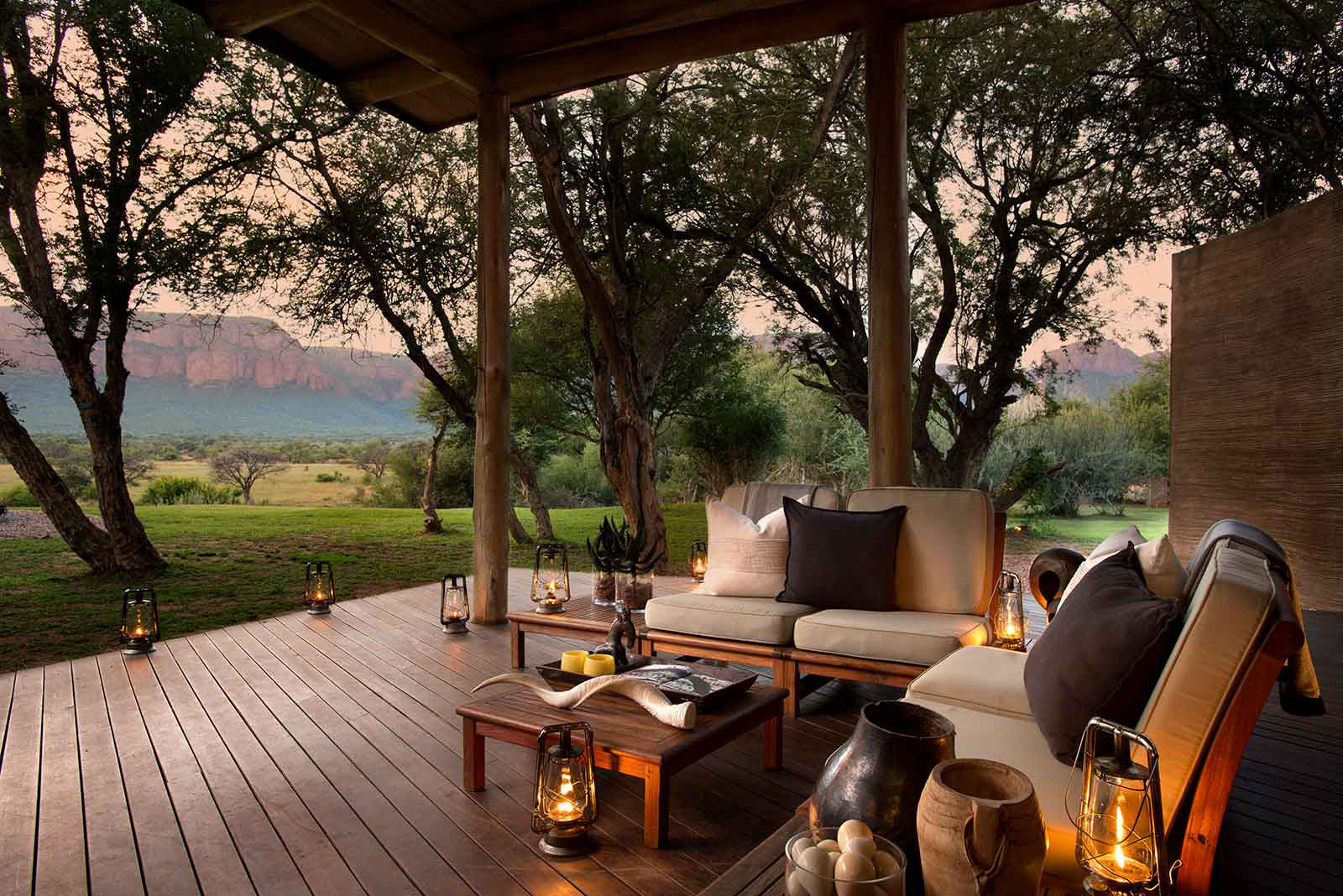 Hi Natasha,
We had such an amazing time!!!! Absolutely loved it!
First off: great praise for Philip from trax travel! Absolutely recommend him! He had the car seat as promised and he even brought a pillow so our son could sleep in the car (which was then stolen by my husband because he was exhausted. It was put to good use!). Very nice guy! Entertained my husband with insights on South Africa, was always on time and very patient with us when we were not, offered us toilet breaks whenever needed, etc etc. So for anyone looking for a transfer – they go everywhere he said – don't hesitate to go with him again! We were very happy we chose this option because the road to the derdepoort gate was horrible (wouldn't have loved that in a rental) and the flights seemed totally unreliable (so many delays!).
Marataba was an amazing place! We loved our guide Tembe! He was super kind and accommodating. I was slightly upset with them for advertising the boat ride "for all ages" on their website but then saying that Alexander couldn't go after all (as of 6 they then said). But when we pointed it out and expressed our sentiment that this wasn't exactly correct they offered us an extra boat ride after breakfast with him. So perfect solution that we were very happy with. It was so great! The girl operating the boat even let Alexander steer for a bit and Tembe found a huge rock python so it was very exciting! We were in the jeep with a young family from Italy – they had their 3y old with them – so we went together and it was great. The lodge looks great (very stylish), the guiding was amazing, the babysitter was great and the kids club area was by far the best one! It had a slide, swings, trampoline, inside area, etc. Unfortunately it was very (very) cold there on the drives, nothing the lodge could do about that though (we were offered warm water bottles and plenty of blankets). The last afternoon drive we were also offered to take the kids with us because it was just us 2 families which I thought was very nice. We did decline because the Italian family didn't want to take their child (they kept repeating we could totally still take Alex!), but we thought it would be nice for the two of them to be together with the babysitter (they had become friends by now despite the language barrier). The only slight minus was we didn't love the food. We had really good memories of the food at lions sands (also a More property) and it did not compare at all. The quality of the food didn't seem as good and the preparation wasn't either. But the staff was amazing! Such lovely people! Highly recommended!
Lelapa: we started off on a slightly negative note with 2 delayed game drives. They made us wait for new guests on 2 different afternoon drives for more than 30min. We did point this out to them and they apologised, but that was it. At Marataba new guests that were delayed would meet the jeep at a later point. Another guide or staff member would bring them over. I thought this was a much better approach! The existing guests weren't kept waiting and the arriving guests (who were a bit frazzled from being delayed) weren't rushed. We did have amazing sightings at Lelapa so it was quickly forgotten though. Our guide here, Billy, was a bit of a character. But we got along very well with him. And he was also great with our son! Rooms were beautiful – they would make a fire for us in the room every night. Even though it was warmer there we did still enjoy that. Sightings in Madikwe I would say were better than at Marataba but I feel bad writing that because we had great sightings at Marataba too! And the landscape is gorgeous at Marataba.  Food was very good and again the staff really nice. I loved their watering hole by the pool! Major bonus points! We had so many elephants coming to drink! Groups of over 30 at a time! We would always be served lunch there so it was amazing (also for our son) to have the animals come to us! (Elephants, zebra, giraffe, warthogs, of course impala, kudu, etc). Highly recommended!
Tuningi: we loved Tuningi! It had a very laid back "out of Africa" style that we really enjoyed. Our guide wasn't so eager on doing the bumbles here though, he always seemed to have other engagements. He only did one. In fairness he did offer to have Alexander come on game drive (despite other people in the jeep) but we didn't want to risk it (also with the other guests in mind). But the second guide took us on one the next day and the last afternoon drive we had the jeep to ourselves so then we could take Alexander with us (we were flexible to skip sundowners and come back a bit earlier since it was just us). Gavin was a terrific guide though! He was such a good tracker and absolutely relentless. Wouldn't give up! Amazing to find the wild dogs and be the only car at first to watch them play! The food was amazing – our favorite! The rooms were lovely and huge (also with a fire). The only downside in winter is that they only have an outside shower (and though warmer than at Marataba it was still chilly). They are aware of this though and said they are doing a big refurbishment next may and June. The babysitter was great, lovely lady. But if I understood correctly they are changing their child policy unfortunately (only as of 6 I think). They also have a great watering hole that attracts so many elephants and a hide perfect for photographers. Highly recommended!
There wasn't a single lodge we didn't enjoy!
One thing that I was slightly (negatively) surprised at at both Lelapa and Tuningi is that they filled up the cars quite alot. At this level/standard I had expected max 6 pax (as is the case at Marataba). So if this is important for some of your other guests, it's just something to note. At Tuningi we were at one point 8 to a car so that was really snug (and I was just not expecting this).
General remark on madikwe: we loved the park! It offers an amazing safari experience that rivals Kruger at a lower price point, malaria free and child friendly. We didn't manage to see a leopard (and I hadn't expected to, though other people had so it is possible) but saw everything else! We saw so many rhinos we lost count! They were everywhere. And they are not dehorned so for photographers it could be a plus. And wild dogs I also hadn't expected so that was a great bonus!
So thank you for once again putting together a great trip for us! If anyone asks about our safaris I always recommend Sunsafaris and you specifically!
Kind regards,
Ellen